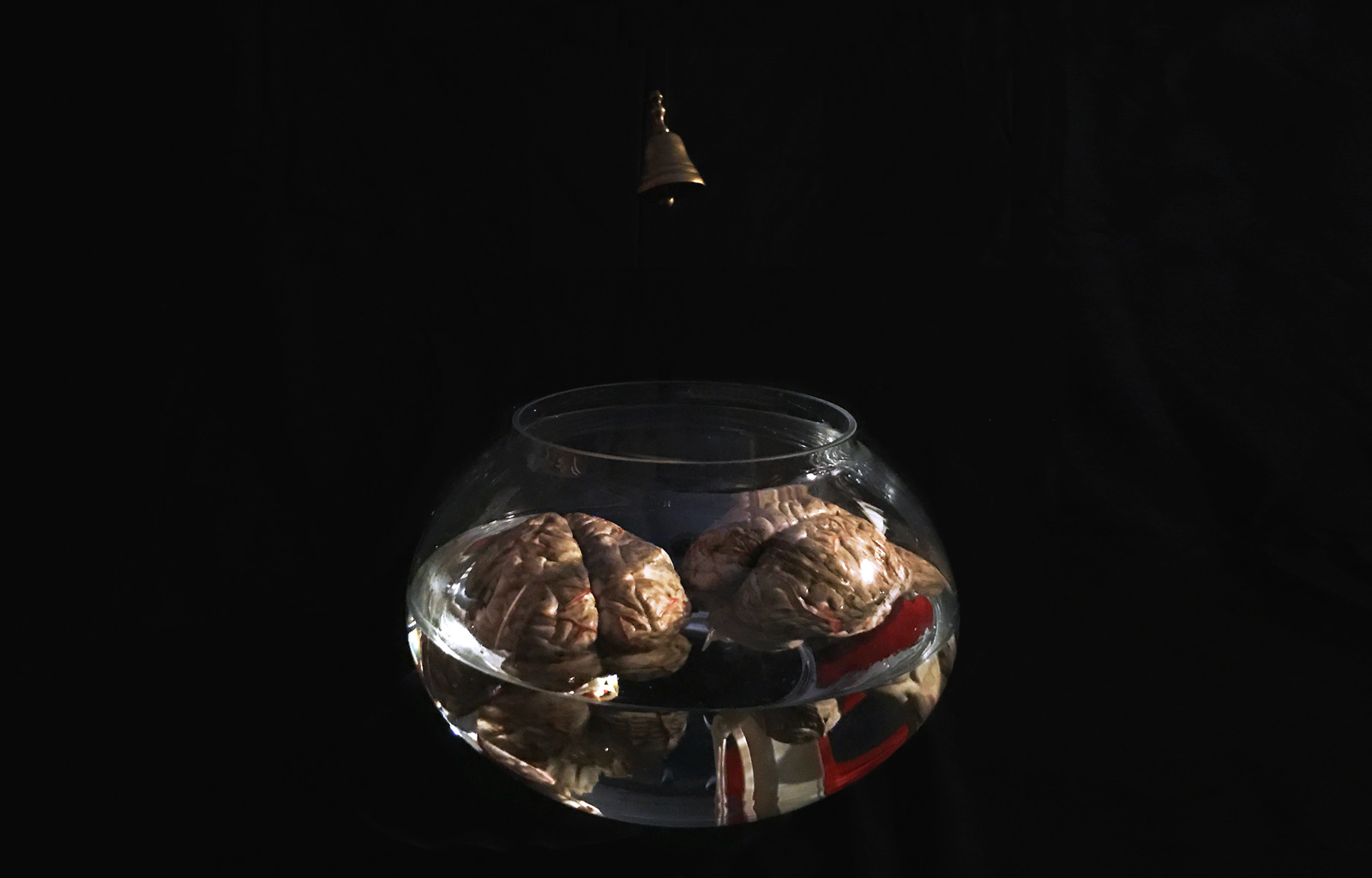 Mor­gen gibt's in unserem Ate­lier im Ruffini­haus die inter­ak­tive Instal­la­tion "Some­thing You Always Want­ed to Know About Neu­roart (But Were Afraid to Ask)" zu sehen.
[Link zur entsprechen­den Port­fo­lio-Seite]
Zwei Gehirne umschwim­men sich gemäch­lich im dun­klen Raum. Eine kleine Glocke hängt herab, um betätigt zu wer­den. So erhal­ten Sie genau die Fra­gen auf Ihre Antworten, die Sie bish­er nicht zu stellen wagten.

Im ganzen Haus find­en gle­ichzeit­ig viele andere Events und Ausstel­lun­gen statt.
Don­ner­stag, 07.12.2017 ab 18.00 Uhr im Ruffini­haus, Sendlinger Straße 1, Raum 1.16